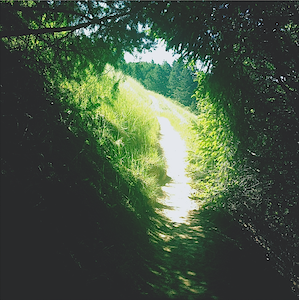 Do you feel that sometimes your circumstances or feelings are running you? Do you feel like you don't have a choice about how you feel?  While I do believe there is a point at which one has gone down the "rabbit hole" to the point where it's a lot harder to get out, I do think there is an amazing unutilized tool each of us possesses: the superpower of our emotions.
Before we got fuming at our spouse, before the low energy and sadness kept us longer in bed in the morning, before we exploded in irritation, we had cues—subtle, but tangle, real cues about our state of wellbeing.  It takes a little time and practice (it can also help to be guided through this process), yet with a little attention and compassion we can all use this skill to our benefit.  The idea is simple: as you go through your daily life, you are always feeling a certain way (either what seems to be in general or specific to the situation).  If you take inventory of how you are feeling at any given moment, you will be able to detect subtle emotions arising.  If those emotions are neutral—or ideally positive—in nature, you're on the right path. If you notice your emotions beginning to feel negative in any way, it's time to stop and recalibrate.  How you listen to these emotions, pick up their clues, and learn the art of gentle correction, can be transformative. You will be able to guide yourself towards making better decisions, having more satisfying conversations, and certainly more happiness.
If you'd like to learn more about this amazing system and how you can develop the skills to use it to your fullest advantage, sign up for a complimentary consultation and see how this—any many other such techniques—can help you become more fulfilled, happy, and healthy today.